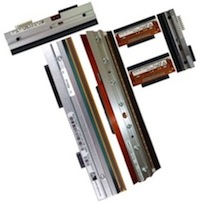 Return policy
Dear Customer,
All our conditions are filed with the Chamber of Commerce in Den Bosch. You can find it here.
Although our products are produced and treated with the utmost care, there may sometimes be a production error or a technical malfunction. You can report a problem to us using our RMA form.
Please print this form, fill it in, and add it to the shipment you send back. The customer is responsible for the correct return and sending (including shipping) of the goods.
We will offer the return-controlled print head (s) to the manufacturer for evaluation. The manufacturer's assessment is hereby binding. If the manufacturer qualifies the printhead as "defective" due to a manufacturing error, we will credit the printhead, or replace it at no additional cost. If the printhead is qualified as defect due to mechanical damage, static damage, etc., this is the responsibility of the customer. If the printhead appears to be in good condition, it will be returned to the customer. The customer is responsible for the costs incurred.
A clear report from the laboratory will be made available for every manufacturer's survey. Goods without a completed RMA form or homemade RMA forms can not be processed.